Create a New Report
Click on the Reports icon on the top right of your screen, or click Reports in the sidebar.
Locate the survey that you want to report on, and click New Report. (If you click on the reporting icon while in a specific survey, only that survey will be displayed. To view another survey, click the reporting icon on the top right of your screen).

In the dialog box that appears, give your report a name that will help you refer back to it.
Add optional filters. If you do not apply any filters, the default report will be displayed, but you can add filters to a report at any time.
If desired, check the box labeled 'Cross Tab Mode' (see Cross Tab Analysis)
Click Save & View and the report you created will be displayed in the Report Viewer.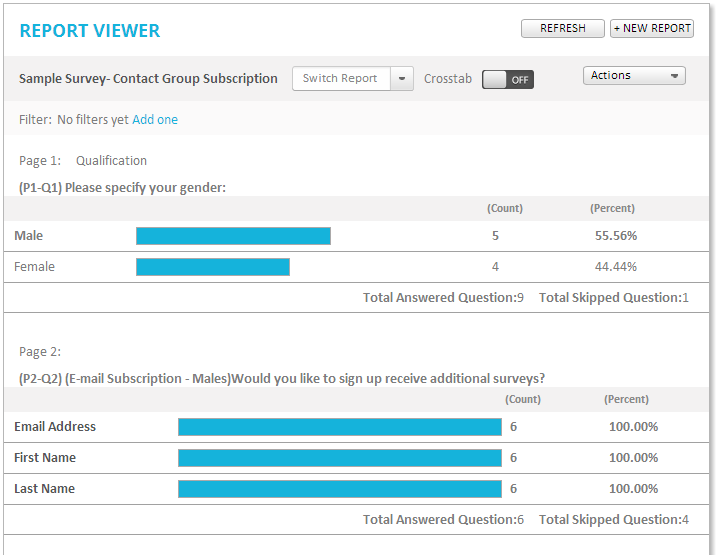 Related Topics